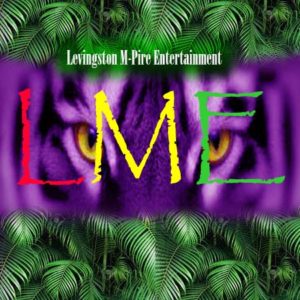 Mission Statement
We aim to create dynamic and innovative concepts for new artists and the entertainment industry that promote positive social change.
 Vision Acronym
Providing artistic opportunities
Educating minds through positive workshops and seminars
Artistically promoting positive social change
Continuously striving to produce community unity
Excel toward stimulating positive thinking
Purpose
Our purpose is to create artistic innovations that encourage positive social change.
The 21LPK Brand Description
The 21st century peace movement 21LPK (Love, Peace, Kindness) is the company's original brand and backbone to the agency. The brand focuses on designing and marketing artistic concepts that promote inner peace and positive social change. It is an elaborate design with a combination of theatre, video production, music, dance performance, scholarly lectures, youth and adult programs and other entertainment concepts. The 21LPK movement derives from the 1960 peace movements, which were anti-war and about people getting along, very much a You & Me mentality. It incorporates its symbolic peace imagery, while enhancing it with new-age innovations. Woodstock is seen by many as the icon of the 1960's peace movement. Similarly the African-American Civil Rights Movement took place during the boom which resulted in the Civil Rights Act of 1968, a culmination of progress for equality throughout the boom period. The 21LPK peace movement goes beyond by focusing on inner peace. Education and a collaborative array of creative and artistic elements are embedded into the business fabric of LME's marketing design strategy. LME begins its brand journey by adopting youth crime prevention and HIV/AIDS as its first venture toward promoting inner peace.
LPK Philosophy  
I believe in Love…
I believe each and every person has the right to feel loved. I will utilize the arts as a visual and verbal tool to magnify how love has an impact on a person's well-being. Exuding and accepting love is a process of continual yearning from the heart. I want to provide opportunities and alternate ways of understanding how to magnify and gratify love from within.
I believe in Peace…
I believe that all people should have the chance to gain inner peace.  Inner peace is a framework made of steps, but they are not arbitrary.  They can be expanded or contracted. When you find peace within yourself, you become the kind of person who can live at peace with others.
I believe in Kindness…
I believe that kindness can feed our inner spirit and give us a peaceful nature. Connecting in positive ways is crucial for developing lasting relationships.  I will strategically show compassion and understanding. Making our world a better place to live starts with our "selves." It all begins with a smile and an act of kindness.
Brand Concepts
Internet Platform
The 21LPK.com website is a guide and map for the brand's marketing strategy. 
Talent
The International PeaceDoctor, Marching IPD Peace Ambassadors and the LPK dancers are the agency's templates. They are designed to be the motivators behind establishing the artistic framework and academic structure for 'Show Me Performing Arts," the agency's non-profit partner.
Music
LME's Posi-Funk' new world sound is introduced. Music under this genre is designed as social interventions with underlying themes. Four of the company's songs for driving the brand are:
The International Peace song

LPK sign language song

HIV/AIDS anti-stigma song

Crime prevention song

.